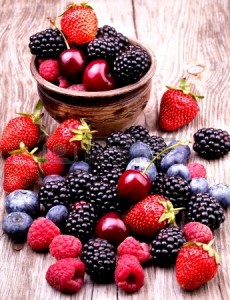 Fruit@Office is a fully owned subsidiary of Grosbusch which is specialized in handling fruits and vegetables. The fruits are delivered on a daily basis in our warehouse located in Mondorf Ellange. In your box you will find fruits of excellent freshness that come from all over the world.
The fruits of the summer season have arrived: velvety apricots, tasty peaches, sweet cherries but also nectarines, raspberries, strawberries or flat peaches. These seasonal fruits are highly valued. You also have apples and pears coming from the southern hemisphere: Chile, New Zealand. But why do we get these from so far ?
Indeed we have apples and pears from surrounding regions but at this part of the season they now come from old crops which are retained for quite a long time. So we decided to buy fruits according to the seasons around the world to benefit from freshness and a perfect quality.
For your information: the crops of apples and pears in our regions begin in September.
Fruit@Office chooses quality over the origin. Quality remains of our primary concern. Daily quality checks take place and every week I taste each product depending on deliveries to compose your box the best possible way, hoping each time to please your taste buds.
Misses Claude Krystof